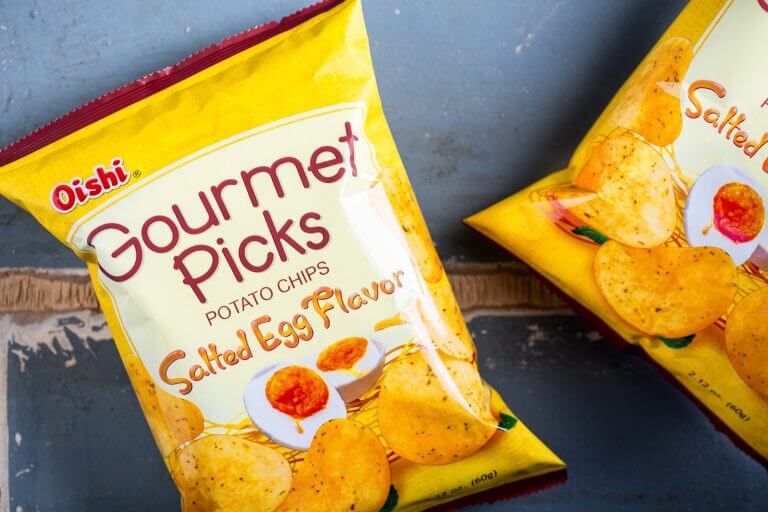 From lava buns to sauced-up seafood and even to fried chicken, salted egg proves to be not only trendy, but also incredibly versatile of a flavor. Among its most popular iterations is crunchy, snackable chips, made popular by Singaporean brands and soon emulated by a number of Filipino purveyors. Given the love for salted eggs in Filipino culinary tradition, it's no wonder these salted egg chips have won over the nation. But their roughly-200 to 600 peso price tag per bag keeps them a once-in-a-blue-moon treat—and this doesn't do justice to how much folks crave it.
One snack is here to change that. A newcomer to Oishi Gourmet Picks line, Oishi Gourmet Picks Salted egg flavor—made with real potatoes and salted egg sauce—satisfies salted egg cravings at a fraction of the price (35 PHP, but may vary in stores). On each piece you get the snap and hearty crunch of well-fried spuds; the pungency and creaminess of salted egg (along with an umami-boosting chicken-y note); plus a mild sweetness, subtle peppery heat, and herby counterpoint (from basil leaves in this case) to push and pull the taste buds in different directions, keeping you on your toes with every bite. Available at major supermarkets, they're a convenient grab-and-go snack you won't have to troop all the way to specialty stores (or abroad) for. And though just as rich, they feel less oily than other salted egg chip brands, so you get to stuff yourself without the umay sinking in as quickly.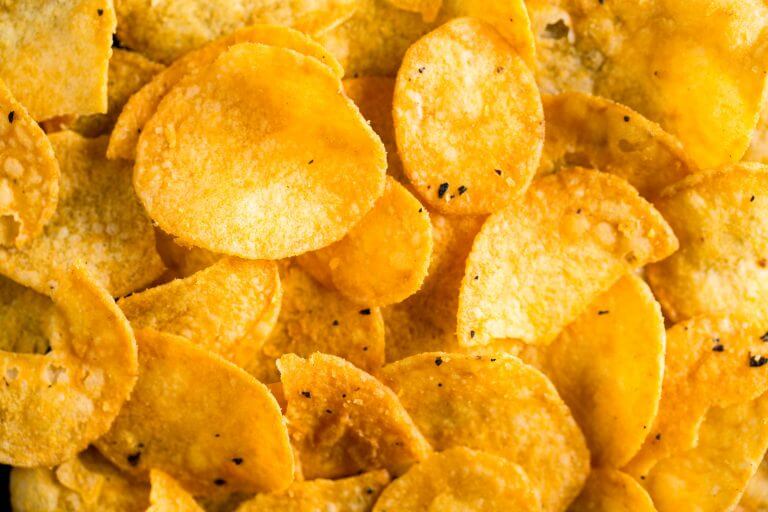 It's hard to stop at one chip—or at one bag, for that matter—and with its affordability, you won't need to. Devour them by the piece (pro tip: use chopsticks), by the handful, or even by the double handfuls; it won't cost an arm and leg either way. Great taste and a happy wallet need not be mutually exclusive; Oishi Gourmet Picks Salted Egg Flavor is a terrific everyday alternative to more expensive options that proves salted egg is here to stay.
Courtesy of: Pepper PH